Character customizer updates
Trait Implementation 90% complete
35 traits are in and working. What will your starter cats' personalities be?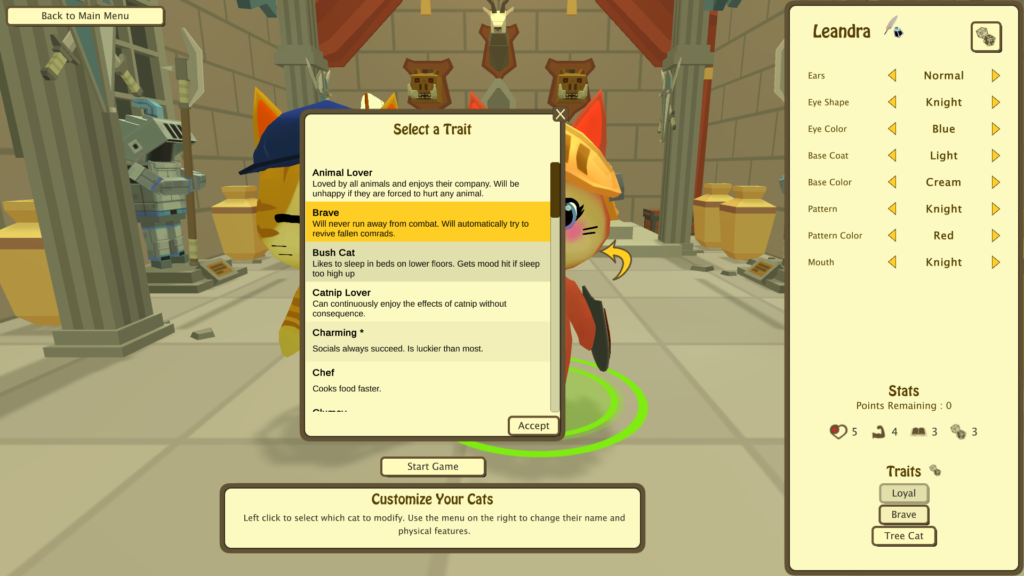 New Contributor to Mood: Dirtiness
Cats will get dirty as they perform work. There's now an action for each cat to groom itself clean. But beware of hairballs!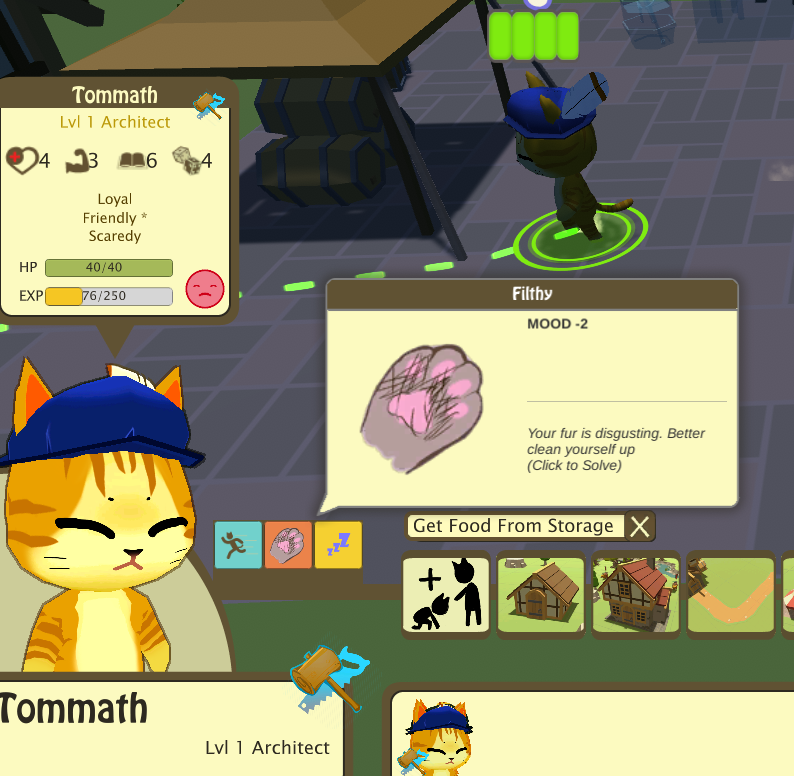 Other bug fixes and improvements:
Cows and sheep will try to return to their pens if they wander out
Wild boar spawn points have been randomized slightly in levels 1 and 2
When cats are in such a miserable mood that they want to desert town, you now have 12 hours to have another cat ask them to stay. If the miserable cat is not asked to stay within the "Packing Bags" period, they will leave
Move stables door navlinks slightly — hopefully this fixes the issues with cats getting in and out sometimes
Fixed character visuals returning to normal if the game is exited while in the tutorial
Catnip is now the only food source in the wild — and it gives everyone a little mood boost when they eat it. Don't eat catnip for 3 days straight though!
Added buttons to rotate characters in the cat customizer — you can see the backs of their heads now
Added some routing fixes to prevent characters from choosing to go to the same point. This prevents cats clogging up the fire place
Cats can now sleep near the campfire at night — but tree cats and domestic cats won't like it
There's a lot more notes to add, but they are mostly in implementing the 30 something new traits that are now in the game. Please play around with them and tell me what you think! Thanks for following Catadel's development!